Samurai Discussion #93520123
I know there is a ton of these theads but most are old or locked. So upon returning after a few month hiatus i have been researching around both FFXIAH and Blugartr for some information regarding Fudo sets. It appears the extra 5STP we received recently mixes things up a little bit and there is about 1,000 variations + outdated crap.
With that being said i can say that being gone a bit makes the math a bit rusty
I'll start off posting my theory or anticipated gear for myself and let people judge what could be wrong/ideals for discussion (There is a ton of it i know). I will also post some stuff I've seen around BG or FFXI and inquire about those as well. I included sources of discussion as well as noted sets that peaked interest.
Theory 1
The set above is what I first anticipated as something typical. The biggest mistake i seen with most sets is there was a lack of berserk down or berserk up dependency. Then i saw something along these lines on Blue Gartr. My theoretical set features 24% haste with a 5 hit setup.
Ironguy Suggestion Theory
(FFXIAH Post)
| | |
| --- | --- |
| TP | WS (Berserk not defined) |
This set looks very similar to mine, however the neck and ring are a big questionable item for me. Also it was suggested that the earring be augmented with Acc/Regain for TP phase instead of my theory which entailed TP bonus+25 and attack+4. This was also the original source of info on ire+1/bier+1 beating ele torque/belt for fudo.
BG Capped Haste Theory
(Blue Gartr Post)
| | |
| --- | --- |
| TP | WS (Berserk not defined) |
At first glance this looks like a bit of a mess, the weapon skill set doesn't sit right with me at all and it was made relevant that beir belt+1 and ire torque+1 beat the elemental combo by a noticeable amount. I like the sound of capped haste though and part of the argument of this set was that it's a 5 hit that would 3 hit in a single zanshin proc during hasso with at least 4/5 Ikishoten.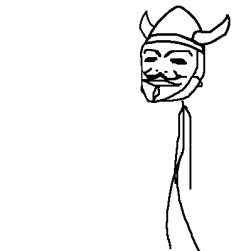 Also don't be trollin'z in this thread or krizz will pwn you, glad FFXIAH mods buckled down on the retards.
Sources of research
:
Blue Gartr Post - "What is better" (Page 149)
FFXIAH 5-Hit Masamune Thread (Page 8)
FFXIAH Tachi Fudo Thread